The journey as a spiritual seeker is a lonely one sometimes, isn't it?
Similar to motherhood, similar to grief, finding your place in the world and uncovering your ever-changing identity and connecting to the Divine is a very individual process that no one else can really help you with.
Sure they can mirror things to you, but in this day and age, we are constantly being inundated with mirrors, messages, inputs, opinions, and advertisements that tell us "You are not enough unless ____!"
In working on my next book, I've been reflecting a lot on these messages and what they do to our intuition and our own inner compass. If you let the messages filter in, the impact on the mind and heart is massive.
It is so important that you do your best to drown out the advertising "voices", and tune in to your intuition, asking yourself, "What truly matters to me? What am I creating in this life?"
Pressure to "Keep Up"
As I begin to uncover my new identity as a mother of toddlers who are both in school, I finally have a small window of time to myself every morning to fill with whatever I deem necessary.
While this freedom has been glorious, I have found the inner achievement addict in me rearing her ugly head and pushing me to create, to "get back to it", to coach, to serve, to give, and to "get in the online coaching game."
The online coaching world has exploded since COVID made Zoom calls an everyday event, and with social media being the only way a lot of people have stayed connected this past year and a half, the constant bombardment of programs/courses/challenges/freebies/etc. is overwhelming!
Somewhere along the way, in getting "back to work", I fell into the trap of "not enough" and began focusing more on building a business, listening to the Instagram ads instead of my own inner voice.
I began sharing and creating content, following marketing "rules" and "templates" that I thought suited me.
I spent WAAAAY too much time thinking about my "niche"/audience and who they were, what was keeping them up at night, and why I was the coach for them.
Ugh.
Exhausted, frustrated, and pretty much overwhelmed by it all, I took a hot bath and prayed for guidance.
Answers from My Angels
My angels, glad to help and happy I asked, answered me swiftly:
"Stop creating for other people. Create because it brings you joy."
"Write."
"Flip oracle cards."
"Share yourself vulnerably."
"Tell stories about the things you are passionate about."
"Stop trying to impress and to cut through the noise, and just write and channel. Let us magnetize the right people to you."
Hmmm..
I realized I was striving, back in "hustling" mode, trying, trying, trying to please and to find my fit, to create a tribe using templates and very linear-thinking structures instead of attracting one with my real, true self.
Ever been there?
Gut Punch
I took an online personality test and had my ENFJ personality confirmed – a Protagonist: an extroverted leader, thoughtful and idealistic, striving to have a positive impact on other people and the world around them.
Everything on the summary rang true, especially this part:
"We understand the dark side of your personality type: the nagging fear that you might not reach your full potential and make the most of your one wild and precious life." (www.16personalities.com)
Yep, I'm terrified of dying with my song still inside of me; of not making an impact on this world.
Despite having written three books and birthed two beautiful children, there is still a part of me that knows I am not done. I have so much to teach, and millions to teach it to.
But what to teach? And who will listen?
Often times, I feel too close to the situation to even gain clarity on the gifts and talents I have and the things I know that others don't.
Can you relate?
A Simple Solution
Yet I know, deep in my soul, I am meant to share my spiritual journey with the world. To shout from the mountaintops: "There is more to life than this! You are surrounded by Love, and never alone!"
So maybe that's it…?
Can it be that simple?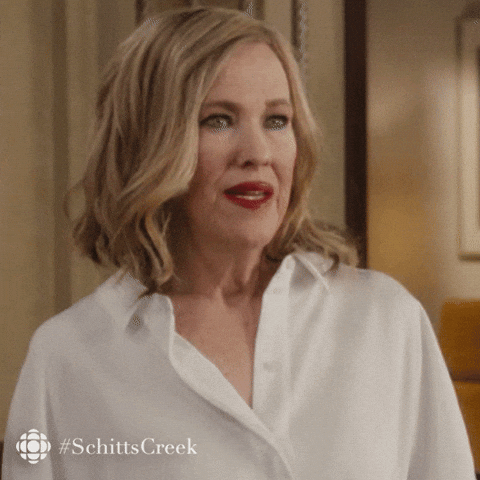 Instead of thinking about a random ideal client – a lady I am supposed to name, and write out what she eats for breakfast, where she shops, who she follows on Insta and how I can get into her inbox, can I instead just write about this deep knowing I have?
Is it as simple as sharing this understanding I have gained about the almost-incomprehensible vastness of the Universe and the amazing, restorative, loving power of a Divine Source that is constantly expanding and contracting, moving to and through each and every one of us?
My stories about the magical qualities of oracle cards, angel signs, affirmations, mirror work, journaling, and guided visualizations seem almost too simple.
Yet, my guides have told me lately to "Do what is simple and easy right now. You don't have time for anything else."
That much is true, and so I am left pondering if that is what this blog will become for a while – a space to share my insights and my stories about how my spiritual beliefs and toolkit are helping me navigate a world that is a bit topsy-turvy lately, full of question marks and constantly evolving.
I know from past experience that if I find the messages comforting, someone else will too. And maybe, just maybe, that can be enough for me right now.
What does "enough" look like in your life?
How can you surrender, stop hustling, and focus more on what truly matters to you?
Let me know in the comments below, and be sure to join me on my Facebook page and in my Soul-FULL Sisterhood community, where I've been sharing weekly angel guidance and oracle card messages  lately.
Sending you love and magnetic light,
– Lisa